To the list of all articles
Lead generation campaign for real estate with a minimal budget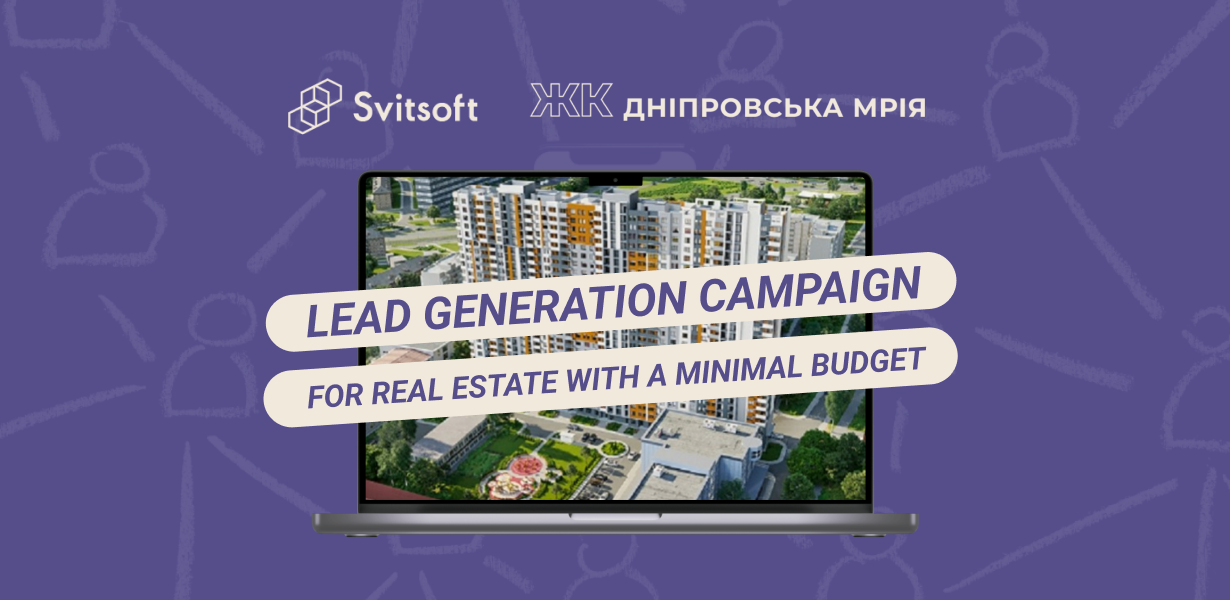 The residential complex Dniprovska Mriya is a high-rise multifamily new building in one of the districts in Kyiv, Ukraine. Convenient road junctions and well-developed infrastructure are the main advantages of this area.
Problem: Reducing the number of leads and increasing the cost of leads.
Budget: minimum.
Decisions:
● testing of different creatives;
● testing of different groups;
● testing of dynamic creatives.
Testing different creatives did not give us the desired result. As a rule, new creatives or have not received enough traffic from Facebook or brought expensive leads.
We also got an expensive result while testing one group with dynamic creatives.
For this case, we consider an expensive lead to cost more than $ 3. Some groups generated expensive leads, and some groups gave little traffic. We must remind you that the budget is limited, and there was no opportunity to test more than 2-3 groups simultaneously.
As a result of testing different groups, 1 group was found, which gave good results compared to others. The entire budget was moved to this one group. Finally, we started getting more leads at lower prices. And the average price has become acceptable to us.
Conclusion: In our case, we could not get cheap leads due to a small budget.
Also, due to the limited budget, it took us several months to find a group that would satisfy us. And our advice to the client was to increase the budget to maintain good results and conduct new tests.